Searching for the right motorcycle jacket, could be a nightmare if you`re not familiar with the trends, brands and from what material you need to get one. That`s why it`s important to follow certain criteria's, when you`re on a hunt for a new jacket.
We`ve revealed a good number of Rayven motorcycle jackets, including key points and prices.
Rayven Stratus Motorcycle Jacket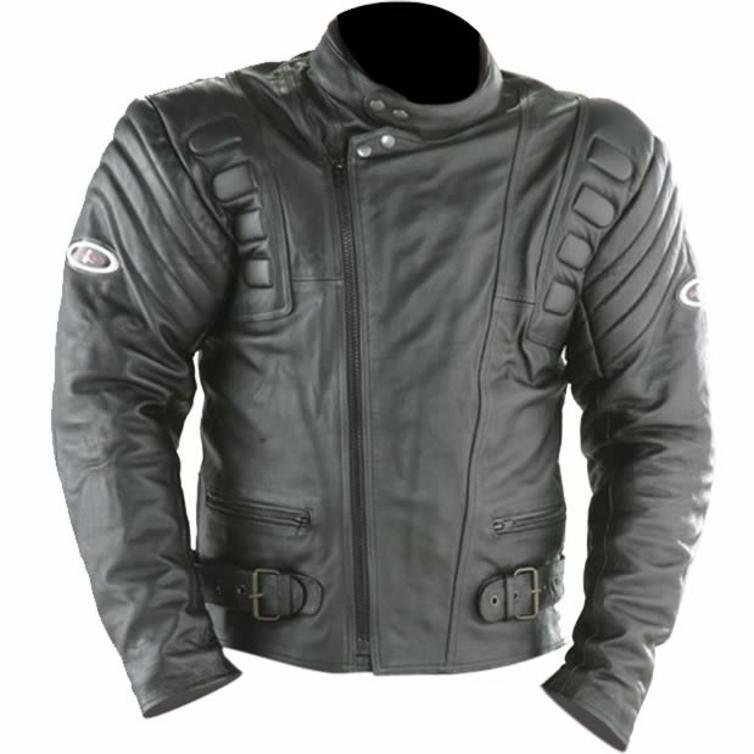 The look of the jacket is more retro and it`s using 1.4mm quality cowhide leather material, for extreme conditions and safety. The double-breasted fastening, is operating through a twin YKK zipper, complements to the retro look of the Rayven Stratus motorcycle jacket.
Some of the features:
4mm Cowhide Leather Shell
CE Armour at Elbows & Shoulders
High Density Foam Back
Sating Lining with Stretch Panels
Two connection Zippers
You can get this amazing retro jacket for £179.99
Rayven Zephyr Motorcycle Jacket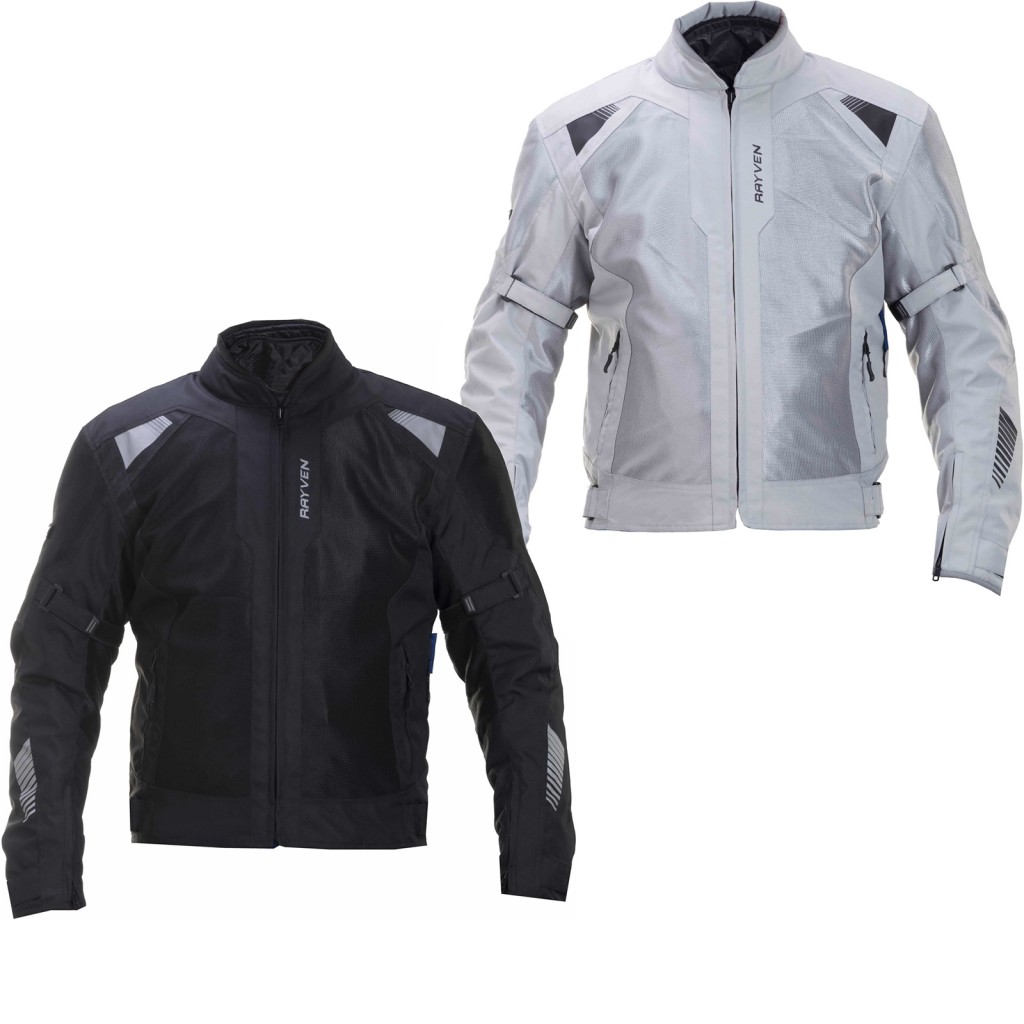 The look of this jacket, can be easily determined as futuristic. The reason for that is the Large Poly Mesh ventilation. Even in tough weather condition, you can rely on this jacket because, it`s equipped with 100% waterproof liner and removable and thermal lining.
Some of the features:
Detachable Waterproof Linear
CE Armour at Elbows & Shoulders
Removable Thermal Lining
Large Poly Mesh Ventilation Panels
Abrasion Resistant Shell
The price of this "beauty" is £109.99
Rayven Intruder Motorcycle Jacket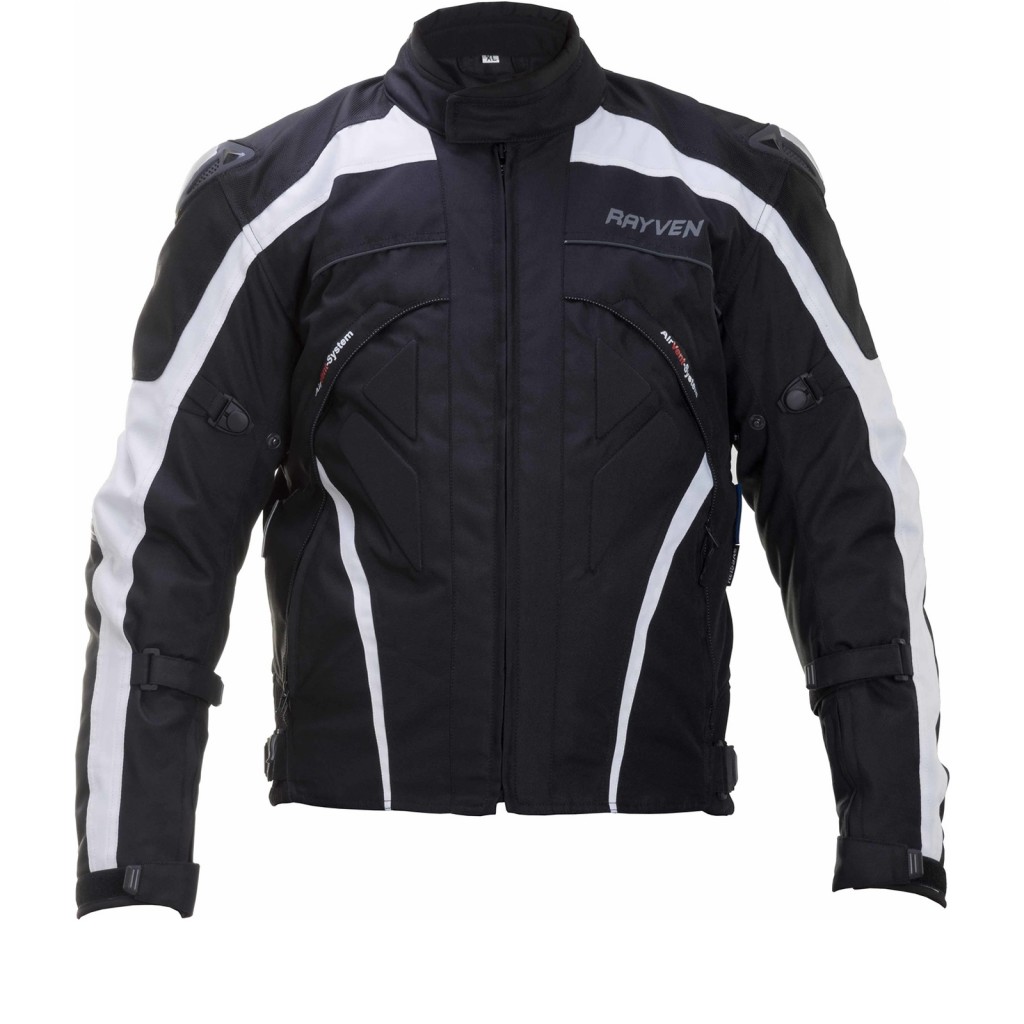 For more sport-oriented bikers, this is the right choice of a motorcycle jacket. Inside this jacket, you can find a lot of functionality and the price is not that high, compared of what you pay for.
Some of the features:
Waterproof & Breathable Membrane
CE Armour at Elbows & Shoulders
High Density Form Back
Removable Thermal Lining
600D Polytex Outer Shell
The price of the Rayven Intruder Motorcycle Jacket is £119.99