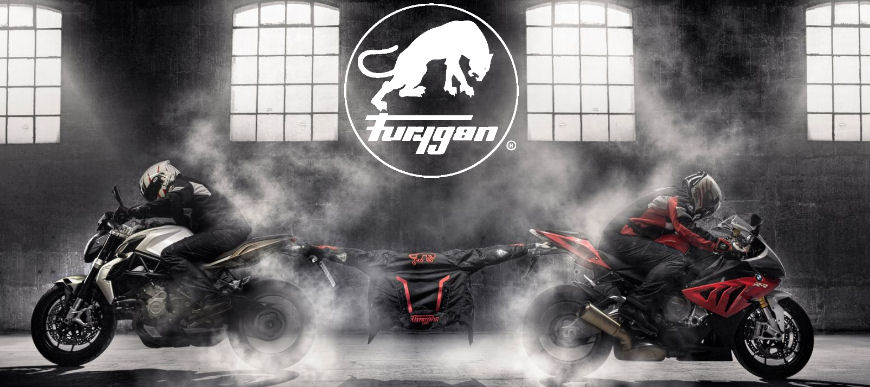 If you`re looking for the one of the best designed and well-crafted motorcycle clothing apparels, Furygan is the brand to choose from.
Furygan, has been on the production motorcycle market since 40 years and it`s well established and accept in the motorcycle communities. During this period of time, Furygan have been dressing and protecting bikers, whether they ride sports roadsters, custom, scooters and more. The selection of motorcycle clothing apparels can easily fit in your daily routine, during every season of the year or weather outside condition.
Furygan make a significant technological improvement, partnering from this year with a leading research lab – British D30 Technology. The New technologies appear with materials capable of absorbing shocks with an incredible efficiency at the time of the impact while being forgotten in everyday life, allowing us to create performance clothing, stylish and comfortable. Furygan cares a lot about our "second skin" in the face of boots, gloves, jackets etc. and always provide the needed attention when we talk about motorcycle safety and comfort.
Make the right choice for your motorcycle outfit, choosing the top-notch Furygan motorcycle clothing products from the top UK retailer Ghostbikes.