Getting the right motorcycle gloves these days it`s getting harder, because of the many choices on the market right now, both online and offline. Rayven is a brand, which stands for its quality and technology innovation inside their Rayven Motorbike Gloves.
Preview our top choices for Rayven Motorcycle Gloves
Rayven Air-Pro Leather Motorcycle Gloves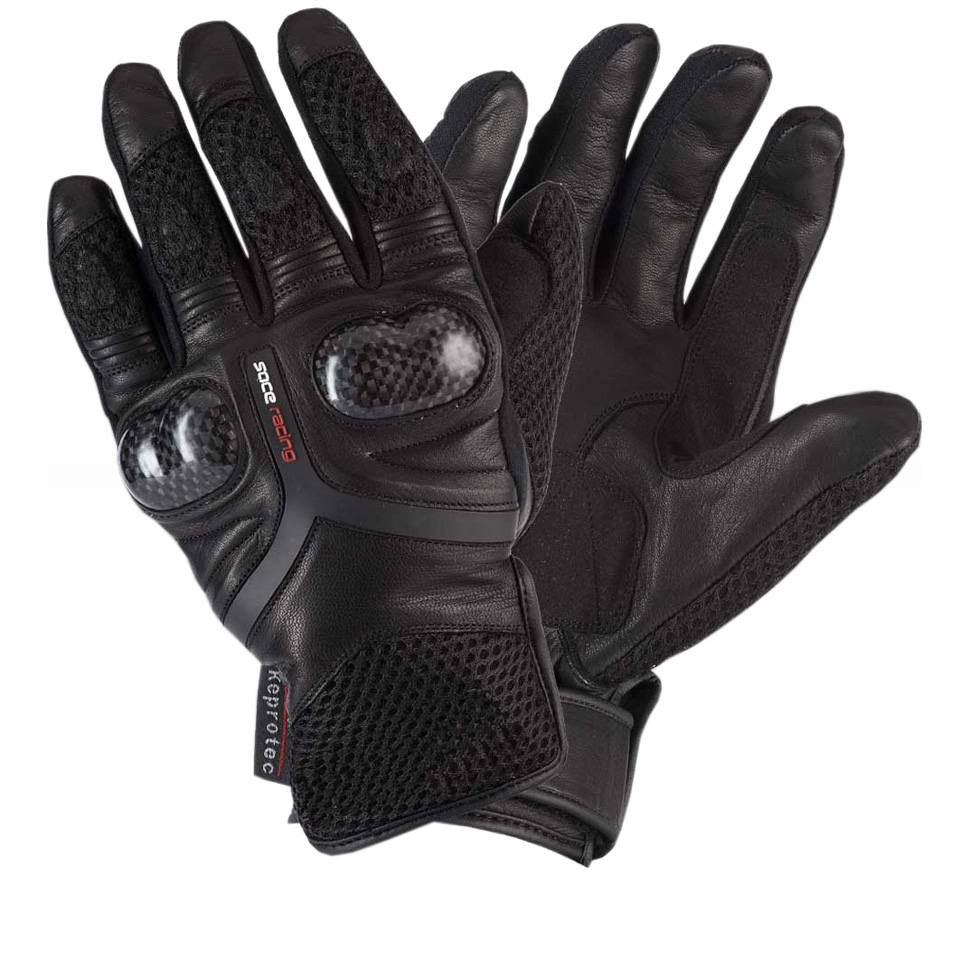 From the name itself, this type gloves are perfectly fitting the sport oriented bikers. During the summer season they can fit perfectly, because of its excellent airflow.
Some of the features:
Cowhide Outer Shell
Carbon Fibre Knuckles
Finger Protectors
Reinforced Palm
Mesh Ventilation
On the market you can find them for £29.99
Rayven Storm II Leather Motorcycle Gloves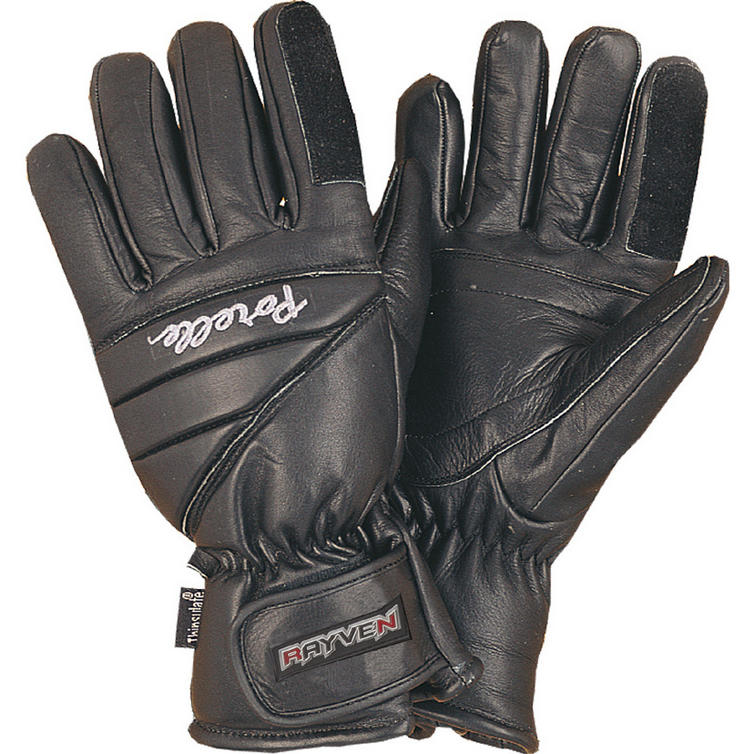 If you want to get good gloves for the winter season from now, Rayven has a model for you. The Storm II is designed for tough winter weather conditions. They have also, lots of features.
Cowhide Outer Shell
Waterproof & Breathable
Thinsulate Thermal Lining
High Density Foam Padding
Reinforced Palm
The price is considerable low for pair of gloves: £35.99
Rayven Talon Leather Motorcycle Gloves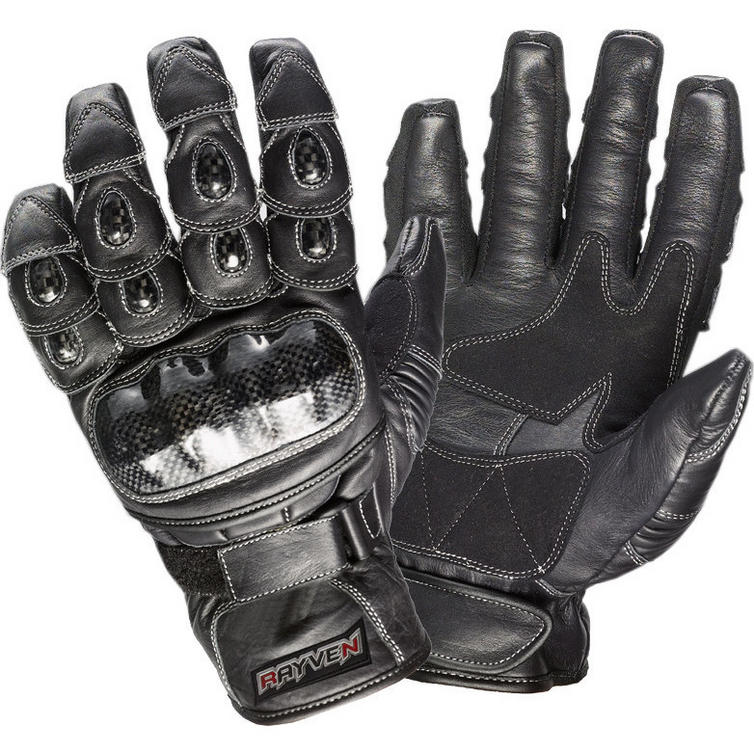 Materials here are top class! The Talon gloves provide superior protection, based on the cowhide shell, carbon armor and palm reinforcement. For the price of £35.99, you will receive the following features:
Cowhide Outer Shell
Carbon Knuckle & Finger Armour
High Density Foam Inserts
Reinforced Palm
Articulated Pre-Curved Fingers
These are our top choices for motorcycle gloves, which combine quality, design, many features and all that as you can see, comes on a very reasonable price. On your next motorcycle gloves purchase, consider Rayven brand to be a top choice for you.