Who don`t like fast and beautiful motorcycles? Not only the car industry had model to show off. In the motorcycle industry, there are also beasts every rider would like to own. And, we are going to discover the top 10 motorcycle beats of 2015. There will be 2 parts of this article.
Ducati 1098 Series
Definitely a bike to "kill for". Ducati is considering being one of the fastest bikes in the world and 1098 series prove my words. Using a 1099 cc engine, which powers the bike up to 160HP. The manufactures gives a maximum speed of 169 miles per hour, with the 4-valves cylinder engine.
BMW K1200 S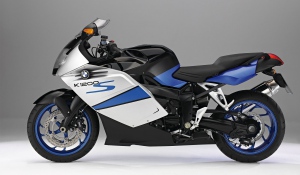 BMW is not only a leader in the car industry, but in the motorcycle too. Of course, the price is also considered to be higher, compared to the Ducati for example. BMW K1200 is using 16 valve 4 cylinder engines, which generates 164HP at 10250 RPM. A little bit faster than the Ducati.
Aprilia RSV 1000R Mille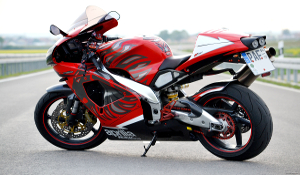 Italian design with an Australian engine heart. This is how the 1000R Mille can be described. The engine is only 998 cc, but this doesn't stop the bike to reach 175 miles per hour. It has 141 HP at 1000 RPM.
Kawasaki Ninja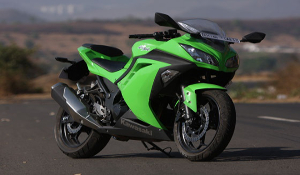 One of the most famous bikes in the past decade. The Ninja model is considered to be the fastest bike that went in production. It`s using 11.352 cc liquid cooled engine, which can reach 186 MPH or 299 miles per hour. It`s also affordable, comparing with the BMW for example.
MV Agusta F4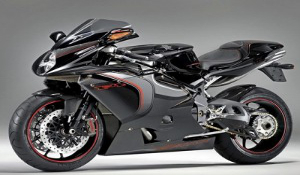 This bike is a beauty. There is a reason to be, because it`s manufactured by the well-known car manufacture: Ferrari. Same as the fast cars that Ferrari build, this bike has 200HP engine and it`s goes on the road to 185 miles per hour.
And remember, no matter what motorcycle you will get, safety come first. It is important to get good motorcycle helmets and all other necessary gears like: boots, jackets, gloves etc.
Still don`t find the motorcycle you`re looking to buy? We will continue in part 2, counting down to number one.