We will continue our journey and discover the second part of the top 10 European roads for Motorbiking.
A2, Antrim Coast Road, Northern Ireland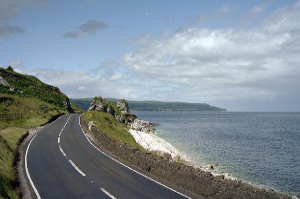 This road is considered to be one of the most biker-friendly places in the world, because it`s not only combining high-speed with great landscapes, but it is much safer and less overloaded with vehicles. The whole motorcycle journey is almost 96 km long.
Furka Pass (between Gletsch to Andermatt, Switzerland)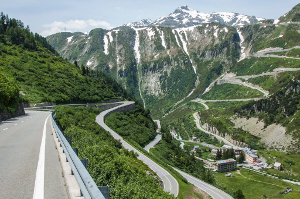 Swiss roads are always full of adrenaline and amazing countryside views. This place has seen a lot of motorbike accidents, because this is a mountain road made for high-speed. To add some extra space, a tunnel was built at the mesmerizing 2,100m. This is a great adventure for more advanced bikers.
Bar (Montenegro to Sarajevo, Bosnia)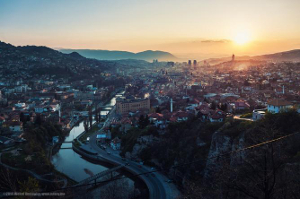 This is the longest motorbike road in our contest. It`s about 400km and it`s mixed with rough terrains, harsh roads and magnificent countryside. You will need to get an Enduro bike for this road. The best period of the year to experience it, is during the autumn, when a magnificent rainbow of color is created.
Cabo de Gata to Granada, Spain
Spain is a country full with amazing views and roads. This Motorbiking road is not making an exception. It`s long 209km and its connecting Gabo de Gata to Granada. During this long road, you will face amazing sea views, inside countryside and will even climb high peaks at 3,000m above the sea level.
Saranda to Vlora, Albania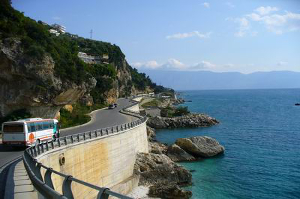 The last road for Motorbiking in Europe is that one in Albania. Some people described as a Indiana Jones, journey as you`re passing different areas from Saranda to Vlora. The best way is to experience it, as this place cannot be described with simple words.