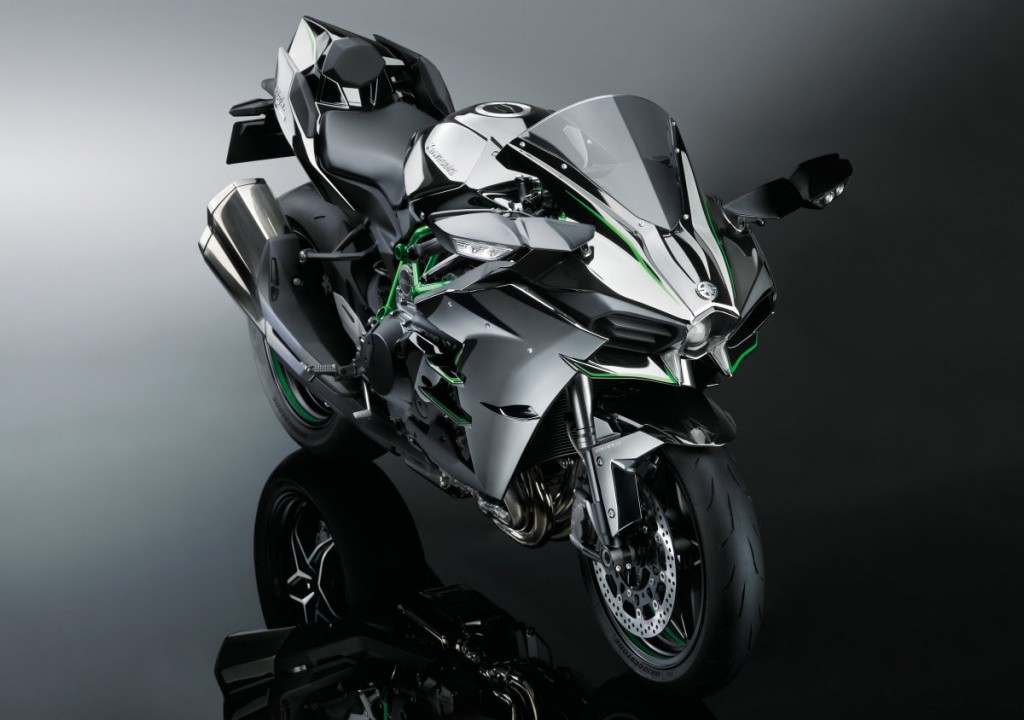 There are not many words to describe the mighty of this bike and it`s only purpose of owning the H2 is the power beyond measure. This will be one of the fastest production bike in the world.
And there is a reason why, because the 2016 Kawasaki Ninja H2 will have 998cc four-cylinder engines which is supercharged and can go no less than 207bhp. This is revolutionary engine design, compared with all other competitors in this niche and will be definitely a new speed record braking machine.
H2 it`s not that much track-oriented bike like the Kawasaki ZX-10R, but this is reason why it costs less than the ZX-10R. For the £22,000 you can get this brand new beasts. The chassis is powered up with strong materials and lighter than the previous model, which made it a little bit faster.
Some of 2016 Kawasaki Ninja H2 features includes:
Rigid aluminum spars
Brembo radial front brake
ABS system
Fully capacity board-computer with full functionally displaying current time, bike conditions and much more.
Driving such powerful motorcycle without quality motorcycle gears, it`s not the best care you do for yourself. That`s you can find good motorcycle retailer for your motorcycle helmets